World's 50 Best Restaurants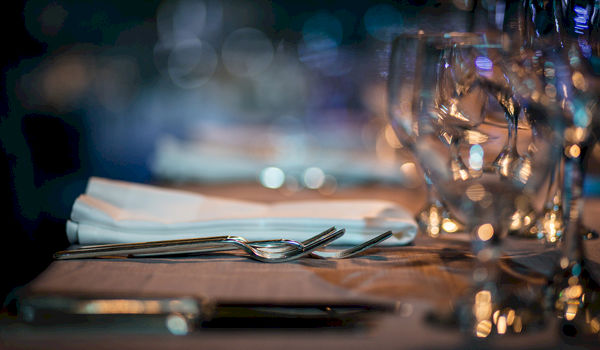 Catalonian restaurant 'El Celler de Can Roca' in Girona, Spain has overtaken the crown for 'World's Best Restaurant', booting Denmark's 'Noma' from its throne.
The list was published in British dining guide 'Restaurant' magazine in London. The annual ceremony is considered the "Oscars" of culinary arts.
Noma, in Copenhagen, now occupies second place, ending its 3-year streak as the winner.
1. El Celler de Can Roca Girona, Spain ▲1
2. Noma Copenhagen, Denmark ▼ 1
3. Osteria Francescana Modena, Italy ▲2
4. Mugaritz San Sebastián, Spain ▼ 1
5. ElevenMadisonPark, NewYork, USA ▲5
6. D.O.M. São Paulo, Brazil ▼ 2
7. Dinner by Heston Blumenthal London, UK ▲2
8. Arzak San Sebastián, Spain =
9. Steirereck Vienna, Austria ▲2
10. VendômeBergischGladbach,Germany▲13
11. Per Se New York, USA ▼ 5
12. Frantzén/LindebergStockholm,Sweden▲8
13. TheLedburyLondon,UK▲1
14. Astrid y Gastón Lima, Peru ▲21
15. Alinea Chicago, USA ▼8
16. L'Arpège Paris, France =
17. Pujol Mexico City, Mexico ▲19
18. Le Chateaubriand Paris, France ▼3
19. Le Bernardin New York, USA =
20. Narisawa Tokyo, Japan ▲7
21. Attica Melbourne, Australia NEW ENTRY
22. Nihonryori RyuGin Tokyo, Japan ▲6
23. L'Astrance Paris, France ▼5
24. L'Atelier Saint-Germain de Joël Robuchon Paris, France ▼12
25. Hof Van Cleve Kruishoutem, Belgium ▲17
26. Quique Dacosta Dénia, Spain ▲14
27. Le Calandre Rubano, Italy ▲5
28. Mirazur Menton, France ▼4
29. Daniel New York, USA ▼4
30. Aqua Wolfsburg, Germany ▼8
31. Biko Mexico City, Mexico ▲7
32. Nahm Bangkok, Thailand ▲18
33. The Fat Duck Bray, UK ▼20
34. Fäviken Järpen, Sweden =
35. Oud Sluis Sluis, Netherlands ▼14
36. Amber Hong Kong, China ▲8
37. Vila Joya Albufeira, Portugal ▲8
38. Restaurant Andre Singapore NEW ENTRY
39. 81/2OttoEMezzoBombana, HongKong,China NEW
40. Combal.Zero Rivoli, Italy RE-ENTRY
41. Piazza Duomo Alba, Italy NEW ENTRY
42. Schloss Schauenstein Fürstenau, Switzerland ▼12
43. Mr & Mrs Bund Shanghai, China NEW ENTRY
44. Asador Etxebarri Atxondo, Spain ▼13
45. Geranium Copenhagen, Denmark ▲4
46. Mani São Paulo, Brazil NEW ENTRY
47. The French Laundry Yountville, USA ▼4
48. Quay Sydney, Australia ▼19
49. Septime Paris, France NEW ENTRY
50. Central Lima, Peru NEW ENTRY
07-05-2013