Event Agency employs thief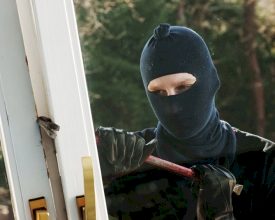 In 2006 in Britain an events agency in Worcester, Grass Roots Live, was broken into. The thief was convicted and received a prison sentence. Charles Moyle, the manager of the events company, has now offered the burglar a job once he is released.
The man, whose identity has not been disclosed, is currently still serving his sentence for the burglary, in which he made ​​off with computer equipment. When Charles Moyle, the boss of the event agency, met the burglar in prison, he decided to give the man a second chance.
According to Sky News the thief was impressed by the job offer: "I know I will need to regain your trust and that many people think you're crazy for taking such a chance with me, but I will prove them wrong." The manager told Sky News that it was his duty to give the burglar a second chance: "I found him to be an intelligent man who certainly has integrity but has never had the luck to have been surrounded by the right people."
In any case it's rather a remarkable story from the British events world for which we already have a great deal of admiration.
08-08-2013