BOE 2014 - Trendsetters of the events industry!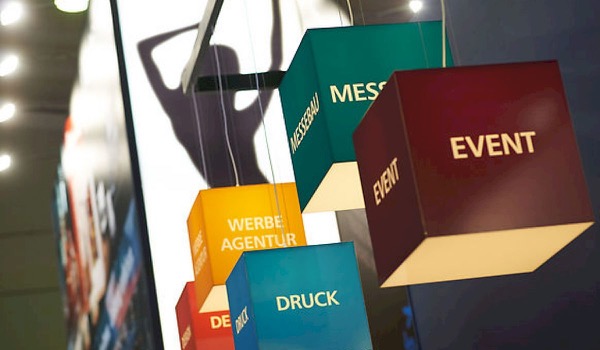 At the 'Best Of Events International' from 22nd - 23rd January 2014 trendsetters in the events industry will have the best possible opportunity to show off and demonstrate live their solutions, technologies and products through live experience, and thus demonstrate in a very real manner the new potential of the events industry.
The Best Of Events International show is the central platform for the whole events industry and enables effective networking and direct business transactions. BOE offers a great selection of current trends in the events sector, product innovations and creative diversity in many formats.
About 5 months prior to the opening of the trade fair, an outstanding bookings stand is to be found at trade fairs for all sectors, and so almost 250 exhibitors have already registered for BOE 2014. Exhibitors such as Neumann & Müller GmbH & Co., KG, Losberger GmbH, Party Rent Group, hms easy stretch GmbH, De Boer GmbH, Broich Catering & Locations, Gahrens + Battermann GmbH, von Hagen GmbH, AMBION GmbH, Event Rent GmbH, Media Resource Group GmbH & Co. KG, L&S GmbH & Co. KG, Van der Maarel - Eventstyling, DCP GmbH & Co. KG, Gräflicher Park GmbH & Co KG, VILA VITA HOTELS and other well-known exhibitors have already secured their places for BOE 2014. All exhibitors participating in BOE 2014 can be found on the website.
The BOE FORUM will continue to be a prominent integrated component of the trade fair in 2014. With a focus on brand management, innovations and media & technologies, the multi-faceted dimensions of the events business will provide an exciting range of topics in 2014, as well as reflecting the opportunities and demands that lie at the heart of our business.
On 22nd January 2014 the BEEFTEA group will host a new event format within the BOE, "MEET THE BEEF – Trend Talk". On the topic of "Creating Digital Ideas", renowned experts will discuss what opportunities and success can be offered by digital communication when combined with live marketing.
With the BOE-LIVE Hall 8 the BOE continues to offer a condensed version of its Performances & Entertainment section in 2014. This facilitates orientation and ensures fast and targeted contact between exhibitors and specialist trade visitors. New in 2014: Exhibitors in Hall 8 are able to present more LIVE ACTS. For the first time, LIVE ACTS in Hall 8 are free for exhibitors! However, the slots are highly sought after, and early registration as an exhibitor in hall 8 increases your chances of being able to present yourself LIVE and wow an expert public!
Best Of Events International will take place in halls 4, 7 and 8 of Dortmund's Messe Westfalenhallen from the 22nd to the 23rd January 2014. In 2014 the BOE NIGHT will be held in the Goldsaal of the Westfalenhallen Dortmund Conference Centre (Kongresszentrum). The number of tickets available for the BOE NIGHT 2014 is limited. Early booking from the online ticket shop by 15.01.2014 is recommended. All BOE 2014 tickets can be purchased quickly and easily from the BOE online ticket shop using a credit card. The BOE ticket shop will be online from 1st December 2013.
www.boe-messe.de
Source: Photo: BOE / Eventbild-Service / Bernd Thissen - 27-09-2013