World First: The First Inflatable Concert Hall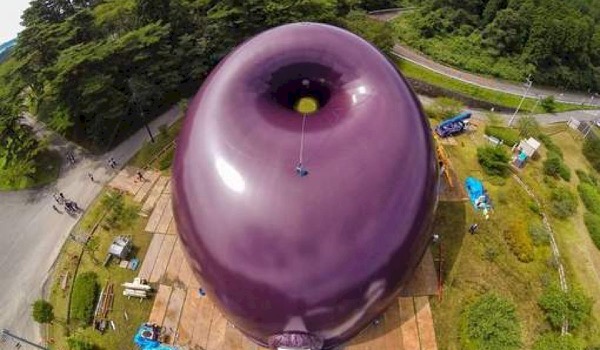 A giant inflatable concert hall has been erected in Matsushima, a town in Japan that was destroyed by a tsunami in 2011. The design of the 'Ark Nova' was a collaboration between the world-renowned artist Anish Kapoor, and architect Arata Isozaki. 

The concert is a tribute to Higashi Nihon, the hard-hit region in eastern Japan. The idea was inspired by the traveling Lucerne Festival. Since the 11th of March 2011, when the tsunami levelled almost everything to the ground, it became impossible for a long time to organize any cultural events. 

According to Anish Kapoor, "It is the first inflatable and mobile concert hall in the world." The Ark Nova looks like a big purple balloon some eighteen meters tall. Also rather striking is the huge air shaft that spans from the roof to the rear of the 'hall'.

For the first time tomorrow, the Ark Nova will serve as a concert hall and entertain culture lovers in Matsushima until 14 October. Afterwards, the 'balloon' will begin its tour of the Higashi-Nihon region.
10-10-2013