5 Tips on Tweeting from an Event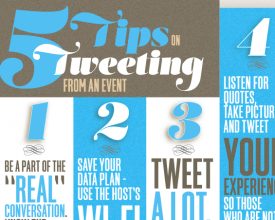 How do you get the most out of twitter at an event? Adam Kornblum, community director at Ogilvy, offers five tips in a handy infographic.
Most tips are obvious, and yet a great many conference delegates, exhibition visitors etc still break the basic rules. For example, they use the wrong #hashtag. Is that necessarily a train smash? Perhaps not, but the official #hashtag use at an event ensures that you participate in the 'real' conversation. That means that you are visible, and that's really the goal, not so?
Do you have any other tips to add to the infographic below? Share them right now with a comment below this article! We look forward to your input.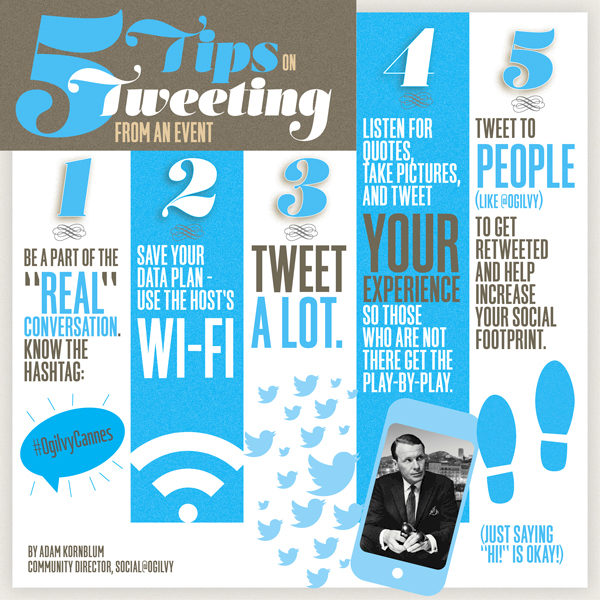 22-10-2013