Start-Up: Schedulehead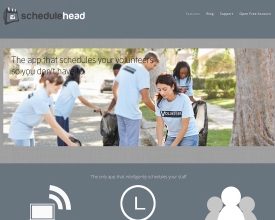 The Schedulehead app sets up employee scheduling in an intelligent way. Pretty convenient, considering what a chore this can be when it comes to event planning.
It takes less than 60 seconds to create a setup in Schedulehead. You ask your employees to enter their details and availability. The app creates a whole timetable for you and notifies your employees by SMS when their shift starts.
This intelligent system takes into account the skills and knowledge of your employees and their employment history. It spreads your senior staff over various events so that you always have a nice blend of experienced industry veterans mixed in with a bunch of fresh, enthusiastic newbies. Schedulehead also gives your staff scores and rewards the hardest workers. 
In this 'Start-up' series we discover starters with an innovative offering that is beneficial to the event sector.
www.schedulehead.com
09-03-2014