For Sale: Nuclear Summit's Conference Table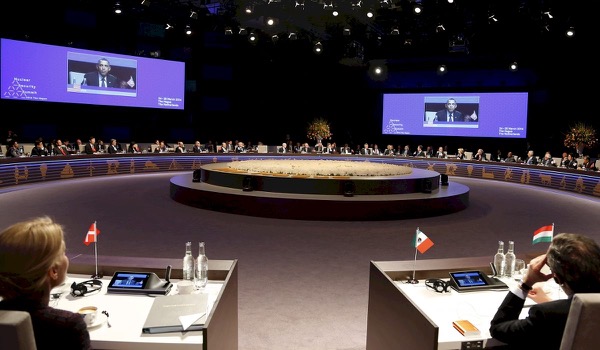 For anyone trying to get hold of a conference table that seats 58, here is your chance. The table from the Nuclear Security Summit in The Hague is up for sale. It is the table where President Obama, Federal Chancellor Merkel and the other world leaders sat the past two days.

"We hope the table will get a good home. We don't necessarily need to make any money off of it", claimed the Minister of Foreign Affairs in the Netherlands, who mentioned no amount.

Interested persons should contact the ministry themselves. The table was made specially for the summit. The chairs will not come with the purchase, by the way. Those were borrowed and need to be returned to the owner.
05-04-2014