Start-Up: Sharethebus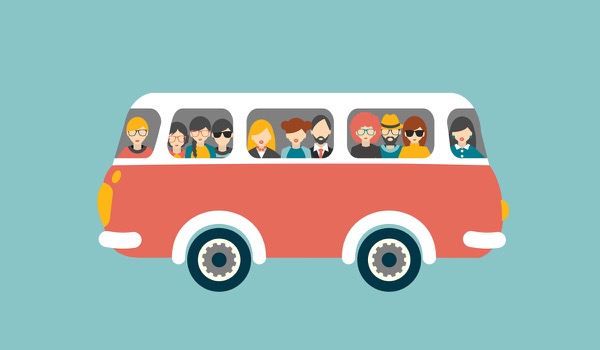 How simple can transportation towards your event be? If you use Sharethebus, it will become as easy as pie, in any case. From now on, booking buses will be child's play for event organisers. In just a few clicks, attendees can book a ride to their favourite event, congress or festival.
The Canadian boys Wolf and Kyle looked for an easy way to book a charter bus and wanted to make long bus rides more fun. That's why they founded Sharethebus. This way, they wanted to look for high-quality shuttle-buses for event organisers and at the same time achieve a fun bus ride for individual travellers.
The 'Start Booking' functionality is for event planners. You fill in a form with the requirements for your bus trip: the departure location and destination, the date, the number of people, the required equipment for the bus, ... In most cases you will receive almost instantly the quotation that offers you the best price-quality ratio.
Festival-goers click on 'Get tickets'. There, you will find a list of festivals to where buses are going from several places. You select your festival, your departure location and the date and poof... You book a bus seat.
In this series 'Start-up' we discover starters with an innovative offering which is useful for the event industry.
www.sharethebus.com
28-07-2016